Multi-function Roof Clamping For Solar Pv Mounting System
Information
Product Description
Multi-function Roof Clamping For Solar Pv Mounting System
The Roof Clamping For Solar Pv Mounting System has simple structure and few spare parts. Mainly used for commercial color metal roof, aluminum alloy kliplok perfected to be used to fix the track and color metal roof, to achieve different conditions of installation requirements.
Unique design of accessories can be adapted to a variety of corrugated metal roof, with great flexibility in installation.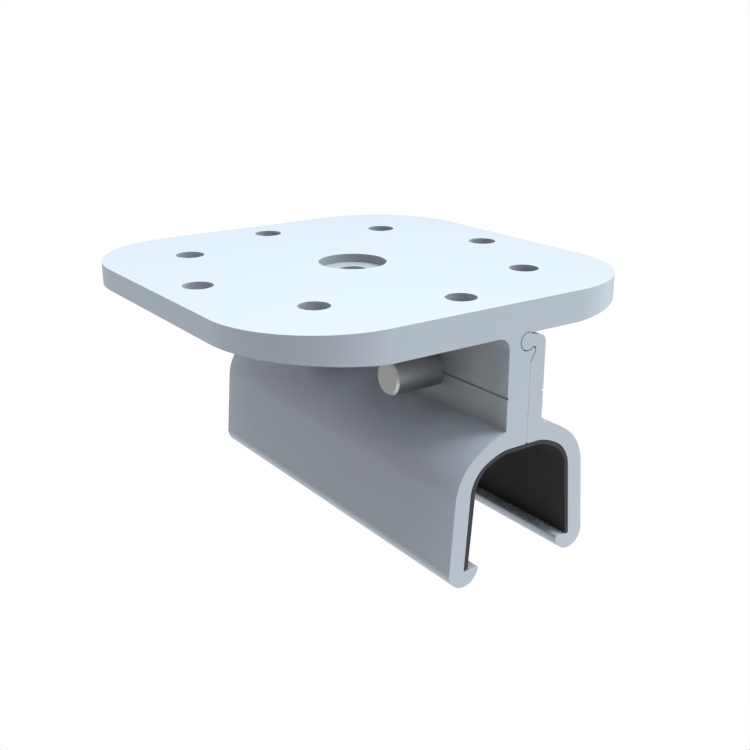 Features:
• Simple structure, Multiple application
Few spare parts, simple installation. According to different shape of color metal roof, providing professionalcustomized fixture, making the fixture and color metal roof fitted identically.
• Reasonable structure, Economical cost
Professional structural design and system solutions ensure the optimal strength and longest service life of photovoltaic supports.
• Compatible for various solar modules
Flexible support for all types of photovoltaic modules.
System Parameters
Installation Site

Roof










Design Standard

AS/NZS 1170、ASCE7-10

Tilt Angle

0-15°

JIS C 8955:2017

International Building code:IBC 2009

Wind Load

60m/s

Material

AL6005-T5(Anodized)

Snow Load

1.6KN/m²

Fastener

SUS304

Applicable Solar Module

Framed or Frameless

Color

Silver

Panel Layout

Portrait or Landscape

Warranty

10 Years
Solar Pv Mounting System are widely applied in both commerical & residential.
The aluminum material with light weight & strength, EPDM rubber ensure your roof mounting avoild leaking water. assembled parts before shipping, it saved your labour costs when install.
The advantage of Multi-function Roof Clamping :
⊙Customized order
⊙Technical support and installation guidance
⊙10 years warranty
⊙Overseas storage
⊙Perfect after-sales service