Solar Roof Mounting Hanger Bolt
2022-09-02 09:30
The Solar Hanger Bolt is widely used in Roof Mounting System. It made of stainless steel 304, with M10 flange nuts and EPDM rubber, suitable for installation on corrugated metal roofs, trapezoidal roof, asbestos tiles, etc.

Hanger bolt applies to install on both wooden beam and steel beam. Both types can be applied with L feet or adapter plates.

1.Type of Solar Hanger Bolt

For steel beam:

2. Parameters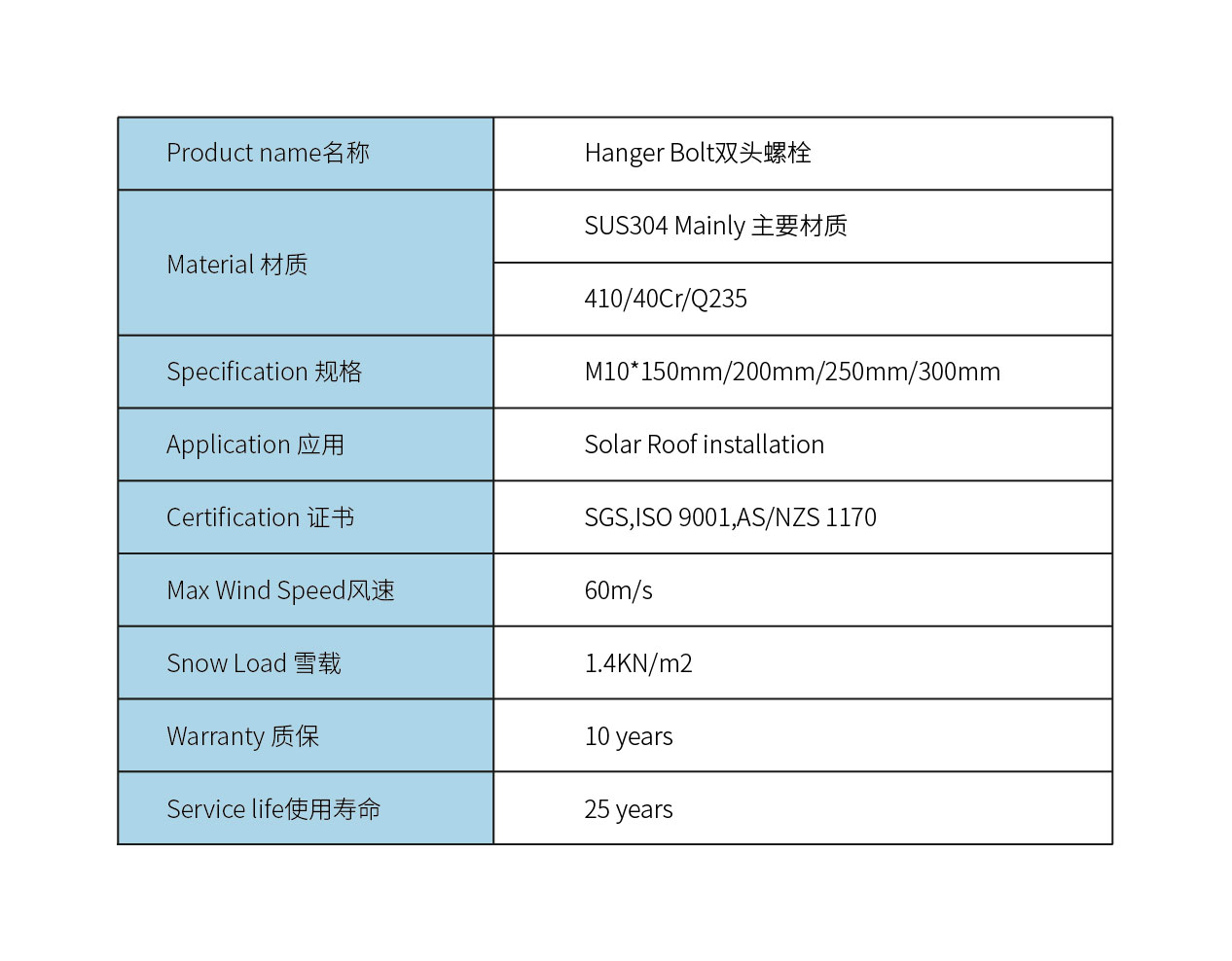 3.Features
1.Easy and fast to install.
2. SUS 304 Material
3. Highly corrosion-resistant surface treatment
4. EPDM rubber can be effective waterproofing.
5. Wooden beam and steel beam both are available.
4.Material difference
The common Material on the market are 304/410/40Cr/Q235 (surface plated with blue and white zinc);

304: Good corrosion resistance, weak hardness, and high material cost;
410/40Cr: poor corrosion resistance, high hardness, and low material cost;
Q235: Poor corrosion resistance, high hardness, lowest material cost
5.Installation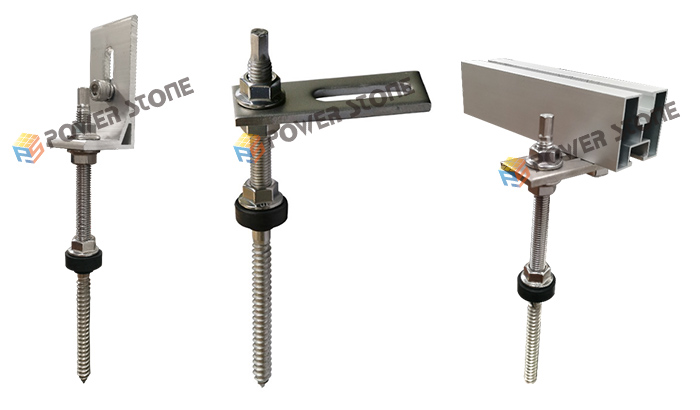 6.Application
Get the latest price? We'll respond as soon as possible(within 12 hours)