Tripod Solar Mounting System
2023-04-28 09:15
Power Stone Solar Tripod Solar Mounting System is designed for solar installation on concreteflat roof. Tilt angle can be customized between 5°and 60°based on each project. Tripod system also applies for mental roof and ground-mount solar installation.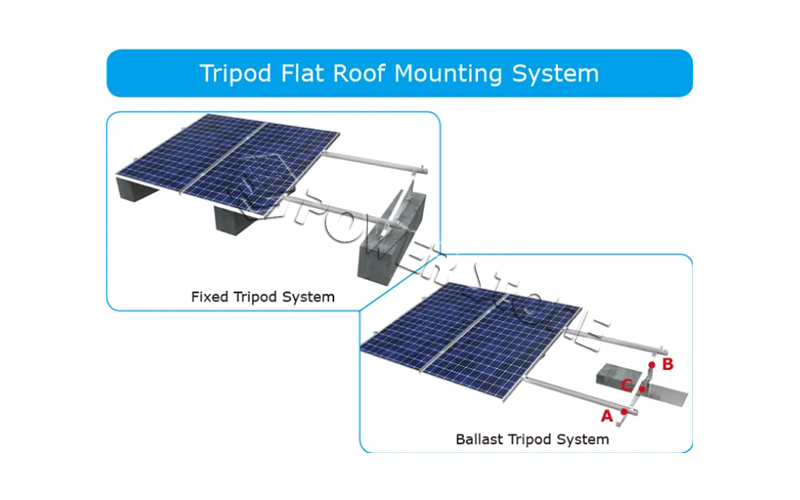 This type of installation uses concrete blocks as footings of the solar panel racking. It is used for flat roofs with high parapet walls and just enough space for solar modules. The footings or concrete bases sit directly on the roof without any penetration. This will look similar to a ground-mounted system, it is just installed on a flat roof.
The main purpose of the concrete bases is to ensure the racking system stays intact even in stormy seasons. It guarantees a good installation without causing water leakages to the roof. It also elevates the solar modules and reduces shading effects from high parapet walls.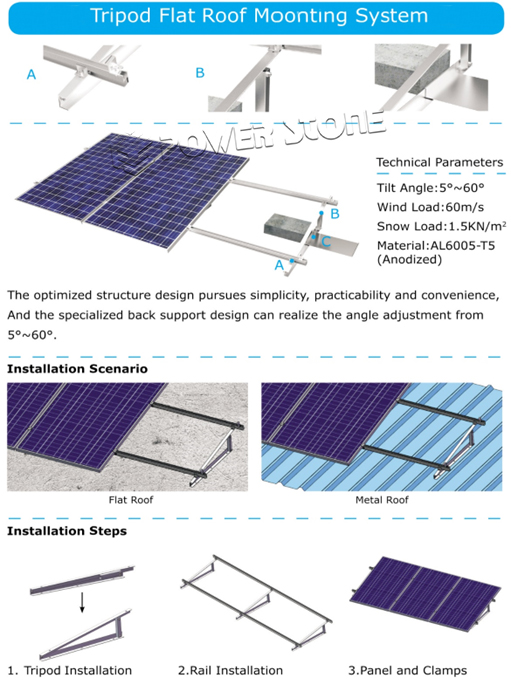 Key Specifications/ Special Features
• Simple and strong design.

• Applicable for concrete flat roof, mental roof or open land ground-mount.
• Compatible to most framed and frameless solar panels.
• Pre-assembled before shipment, saving on-site installation time and labor cost.
Tripod Solar Mounting System on Mental Roof
Tripod Solar Mounting System on Concrete Flat Roof
Tripod Solar Mounting System on Open Land Ground-Mount
Get the latest price? We'll respond as soon as possible(within 12 hours)