Easy Install Solar Ground Mounted Rack Energy System 7kw
Information
Product Description
Download
The main structure is made of economical carbon steel material, with simple manufacturing process, efficiency production and output capacity. Independent structural design to minimize the installation time, and construction cost.
Monolith GC-II Carbon Steel Double-Post PV Mounting System is suitable for Solar PV system for roof or large ground projects. Providing customized solution according to specific project design.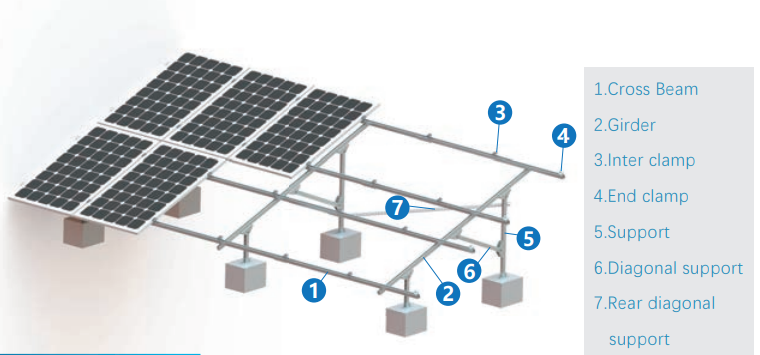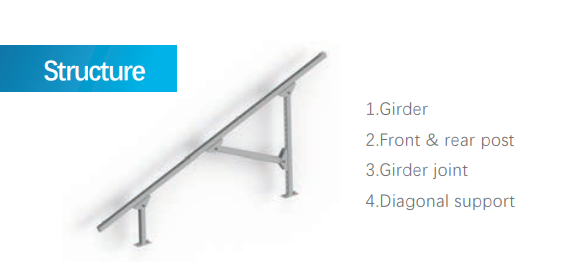 • Economical & practical, Quick modular fixation
Carbon steel material is economical and durable. Beam and girder design with adjustable hole, no additional cutting and drilling result in efficient installation and significantly reduce the construction cost.

• Longer service life, Efficient power generation
High quality surface treatment, strong corrosion resistance, apply to long service life. Perfectly adapt to all various of mountain, hilly terrain, with high utilization rate and excellent overall generation efficiency.

• Outstanding diversity & inclusion
Multiple foundation options for different terrain which can support with various standard types of PV modules on the market.